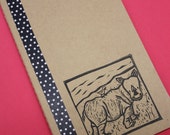 It's no secret I love notebooks and sketchbooks...here's my latest! I also LOVE Washi Tape! (Yup, just as much as I LOVE shrinky dinks and Linoleum!)
Here is a moleskine journal with blank pages and a pocket in the back. It measures 8" X 5".
The Rhino print is one of my original linoleum carvings that has been hand printed directly on
to the cover. Black with white polka dot washi tape adorns the left side.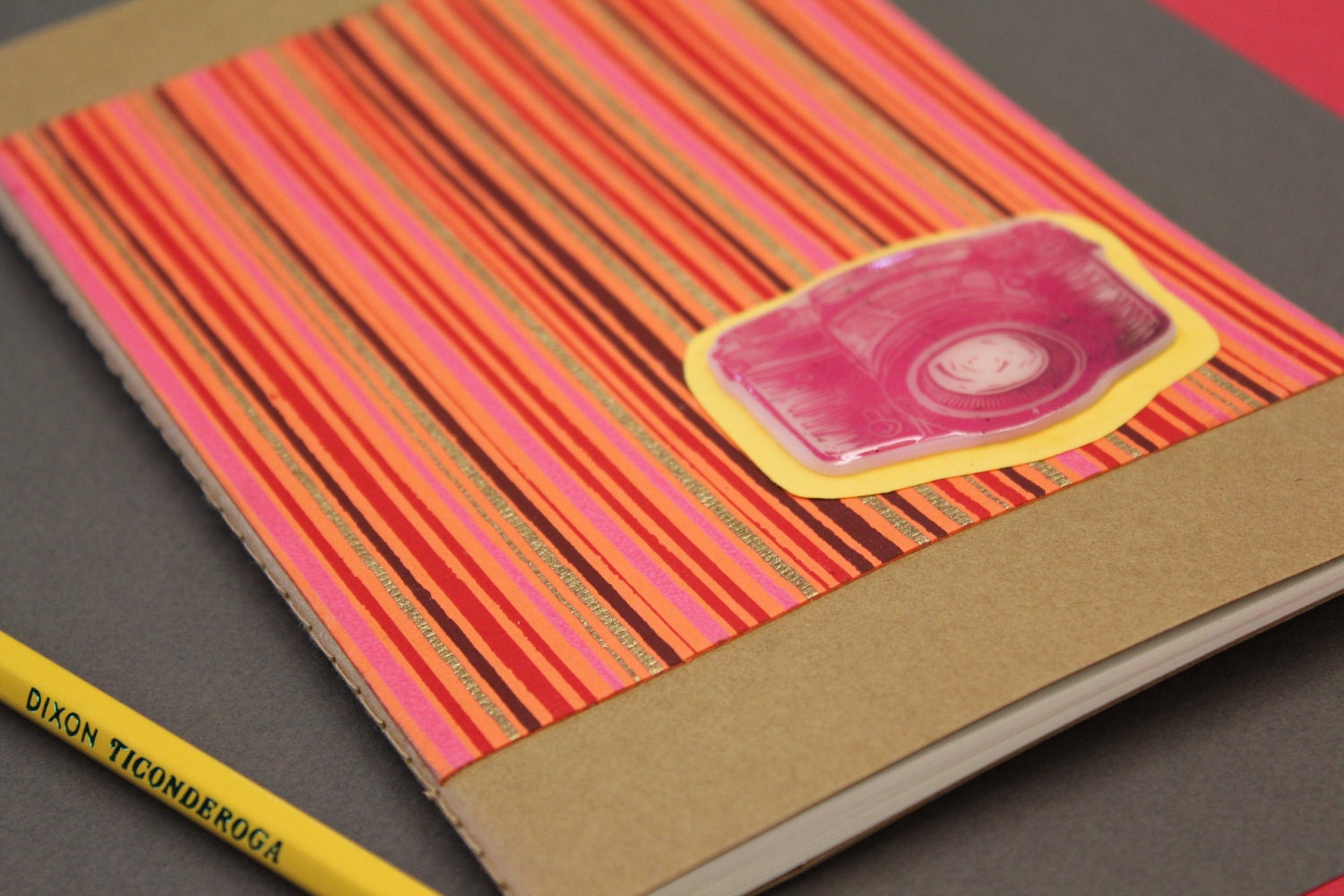 I also made this one using fun paper, linoleum and yes, shrink plastic!
I like this size especially for children, perfect to keep their sweet ideas and drawings. It's also great for grown ups to jot down ideas, plans and sketches.
Hope you like my new creations!
Click Here to Visit My Etsy Shop!